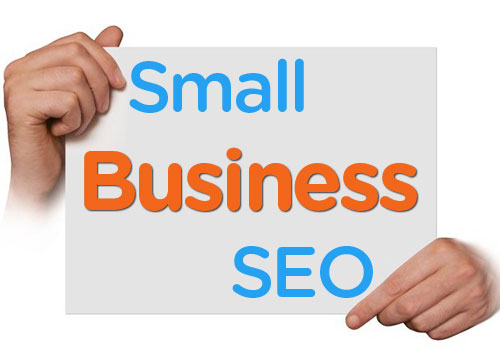 Search engine optimization is becoming a key component and necessity to small business owners' marketing mixes.  Those who don't know a thing about SEO simply know that they want to rank higher in the search engines, and those who do know some SEO want to know how to do it better and more efficiently.  Higher visibility in search engines for small businesses will revolve around a healthy SEO campaign and ensuring that it is done properly.  I always recommend that a business owner or manager understand at least the very basics of search engine optimization whether they are having the work done in-house or hiring an internet marketing company like us.  This way there are (hopefully) no surprises or misconceptions during a campaign and the work that is being provided.  Below are five fundamental search engine optimization tips for small businesses.
Small Business SEO Tips
#1 – Connect With Your Audience
SEO has evolved to providing more high quality content and to be a repeatedly visited website that has engagement and sharing.  Not only does this set of qualities help your website rank better naturally, it will help your business because it provides a constant source to market to.  The best way to do this is through the creation of a blog.  Provide consistent content that helps educate your followers on your expertise, give them just enough information that they need to stay interested, without giving away the whole thing.  If you can provide content like this and graphics, you will receive natural backlinks and a repeated stream of traffic.  You must also give your audience a way to follow you, which can be done through social networks and an email newsletter signup.
#2 – Make Sure Your Website is Search Engine Friendly
Businesses usually want their websites visually appealing and sometimes flashy and cutting edge.  This is great, but your website must also be favorable to search engine crawlers; or spiders.  If you had a custom built website you must ensure that the layout, structure, sitemap, robots.txt, html coding, and more is up to par and SEO friendly.  Another common issue we run into is businesses who have a website designed mostly or exclusively in Flash.  While this website may look very high end and have lots of end user functionality and responsiveness, it does not offer crawl-able content to search engines.  If you have a website designed in Flash you must also have text based site or HTML within the coding to instruct search engines what your website is about and what you are targeting.
#3 – Discover Relevant Keywords (Keyword Research)
The way I like to start this process is to jot down a few things about the website.  What is the company name, what does it do, who does it provide a service or product to – and finally, where is it located?  By approaching the search processes in an unbiased way and like you were a customer, you will discover keywords you may not have thought of before if you are an owner or manager of the business.  Search, and do keyword research as if you were looking for your own services or company.  You will want to narrow down your keywords for about three to four terms for the homepage and then the other keywords may be targeted by additional pages or blog posts.  For example, if you were a hardware store in Chicago, you may target "Chicago hardware store" or "hardware store in Chicago."  Other keywords such as "Equipment rentals Chicago," and "Buy Mulch in Chicago," would be more suitable as secondary and would be targeted with landing pages or blog posts for additional lead generation.
#4 – Create SEO Focused Pages and/or Blog Posts
Depending on how you want to approach it, you can use additional pages on your website for targeting additional search terms, or an onsite blog.  Maybe you even want to separate it into two different classes of keyword types where certain ones are done through pages (ie: services, products), and others are done via the blog (ie: events, local announcements, etc.).  As mentioned above in tip #3, creating these pages or posts and optimizing them for specific search terms will help your website rank for additional terms and receive more exposure and visibility.  This is an approach of the category: onsite SEO.
#5 – Perfect Your On-Page SEO
It's not enough just to write SEO optimized content, you also need to make sure that other SEO standards are in place.  These tactics tell search engine crawlers what your website is about with the goal being to convince them that you are the most relevant and authority source on the topic of each selected keyword.  Are your main keywords for the page in the title, interlinking to other pages on your website, used in header tags <h1>, <h2>, etc., included in the meta description for the page?
#6 – Reach Out for Guest Posts or Promotional Posts
If you have a network of other businesses and contacts that have websites, this can be a perfect opportunity to kick start your SEO efforts.  Reach out to these individuals and ask that they either let you provide them with a guest blog post, or ask that they publish something about you.  Within these informative and value providing posts you may have them link back to your website.  When possible, use your selected keywords as the anchor text for the hyperlinks for the appropriate pages; as well as use your business name.
About the author